06 May 2014
We're happy to announce that Diptic is now available on the Windows Store. This new version of Diptic is designed specifically for Windows 8.1 and incorporates many of the great features that our users have come to love.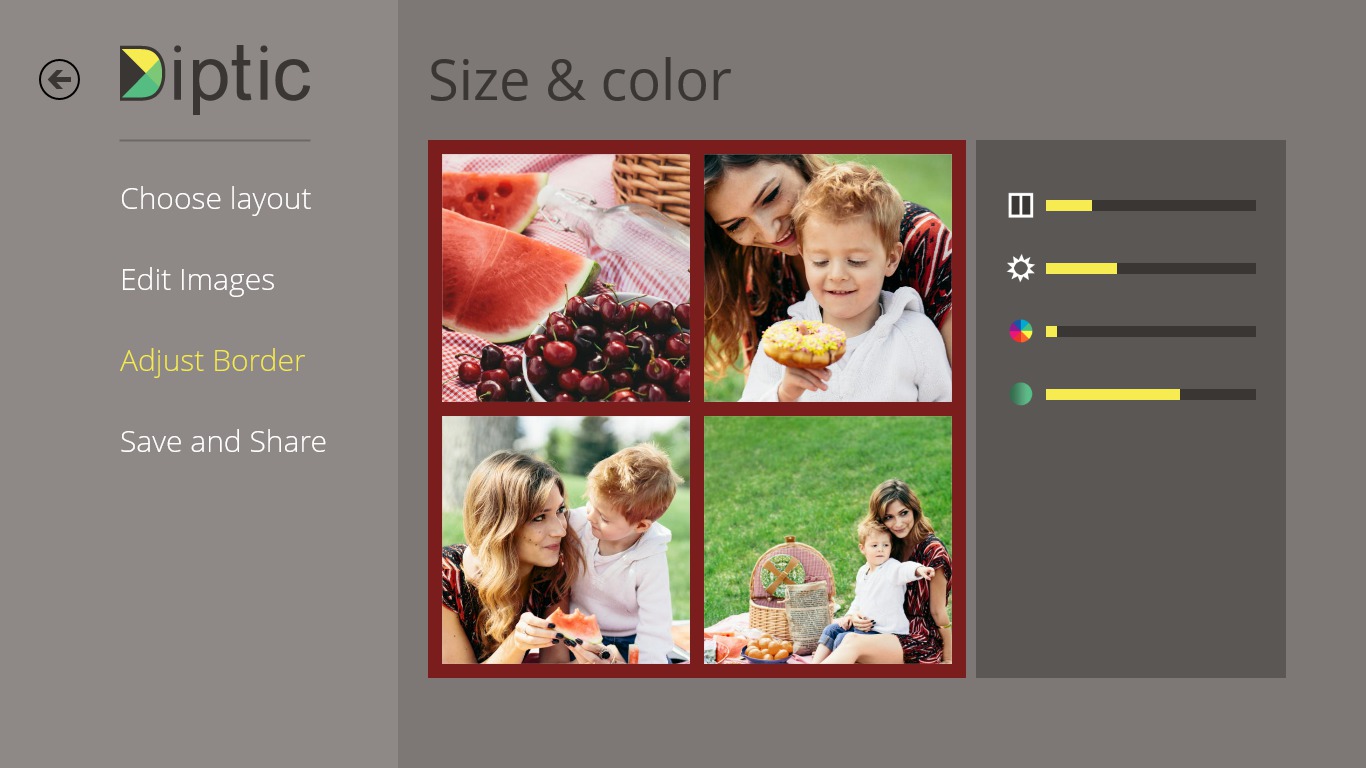 Diptic for Windows 8.1 is priced at $1.49, but is available for a free, one-day trial. Here are some of its key features:
75 layouts (combine up to nine photos in a layout)
Rotate, flip, zoom and mirror individual photos
Adjust each image's brightness, contrast, hue and color saturation
Adjust the border width and color
Save Diptics to your Pictures Library or send via email
Choose from three export sizes: 1632x1632, 2448x2448, 3264x3264
Happy collaging!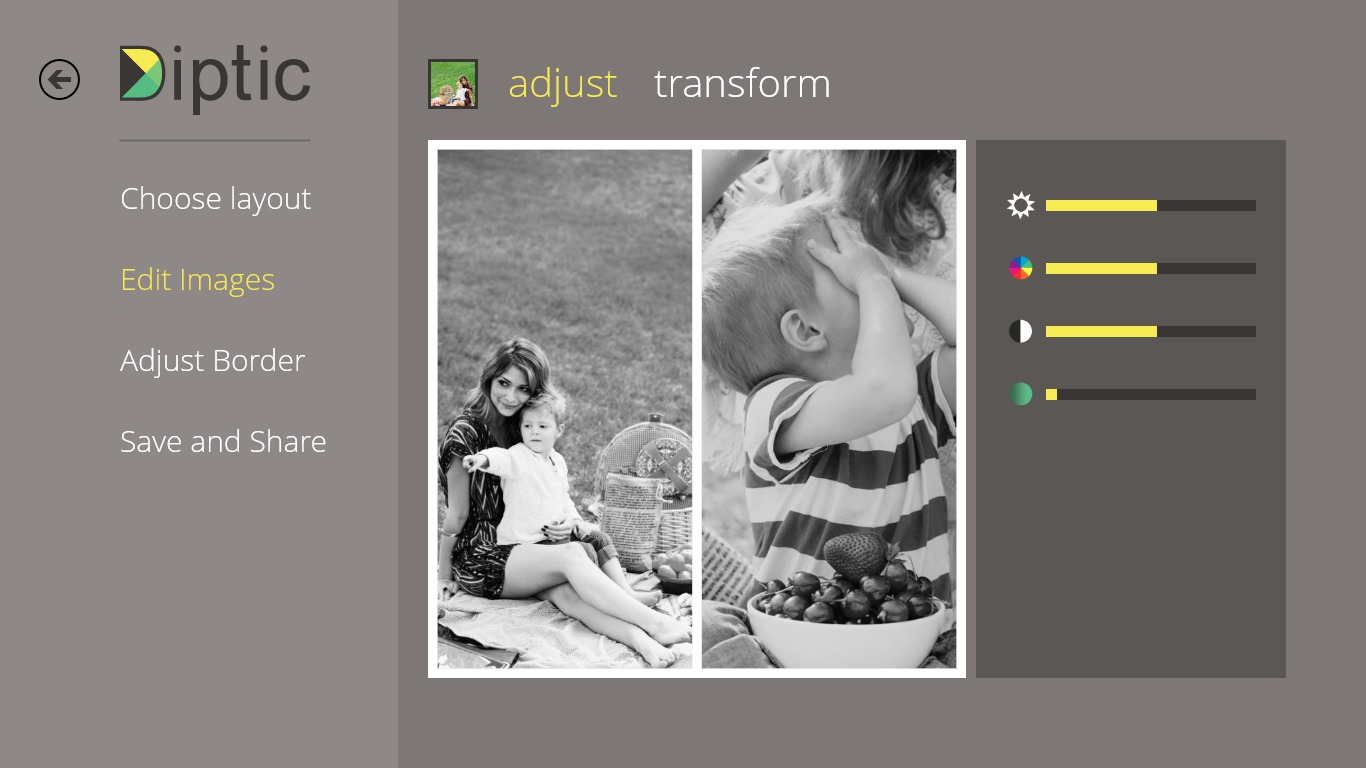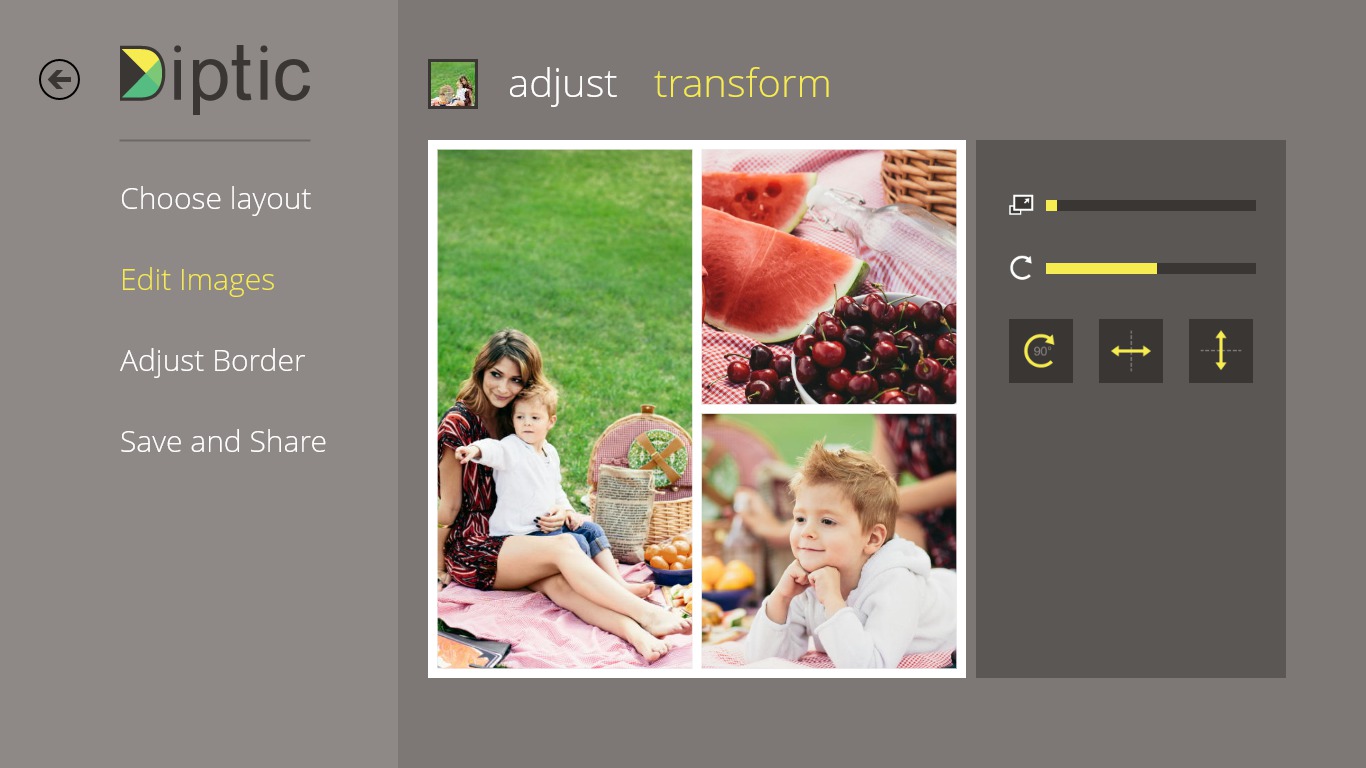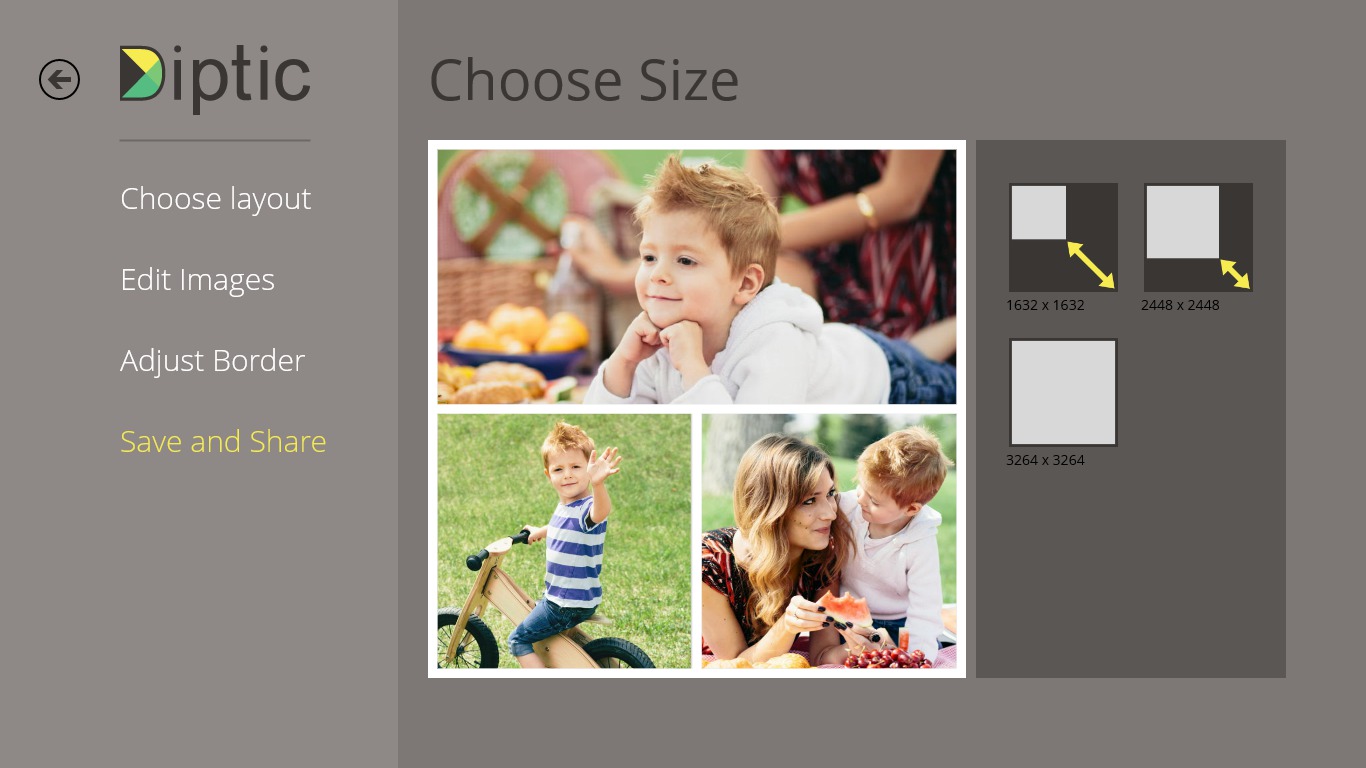 11 Apr 2014
Diptic Video is excited to participate in the App Store's Amazing Photo & Video Apps promotion. As part of this promotion, Diptic Video can be downloaded for 50 percent off for a limited time.
You can download Diptic Video here.
Diptic Video is a great app for quickly creating and sharing video collages. Its core features include:
Combine up to four video clips or still photos (or a combination of both) in one of 35 layouts. You can use photos/video clips saved to your device or take a video/photo on the spot with your device camera.
Option to trim (shorten) your video.
For video clips less than 16 seconds, you can change the playback mode. Standard playback is Forward and other options include Forward + Reverse, Reverse, and Reverse + Forward.
Play video clips in slow motion or double time; you can also loop your video clips so they play on repeat.
Play your video clips at the same time or one after another via Sequential Playback.
Add music from your iTunes library to video clips.
Swap videos/photos between frames.
Round the inner borders, as well as modify thickness and color.
Pan, rotate, mirror and zoom individual photos and videos.
Take advantage of the promotion and check out Diptic Video!
13 Mar 2014
Diptic Video for iPhone and iPad has been updated. With this update, you can now reverse videos that are longer than 15 seconds (through trimming). We've also added the ability to play your video clips in slow motion and double time.
If you haven't already, you can download it now in the iTunes Store.