Diptic is Now on Amazon!
04 Sep 2013
Diptic is now compatible with the Kindle Fire and can be downloaded from the Amazon Store!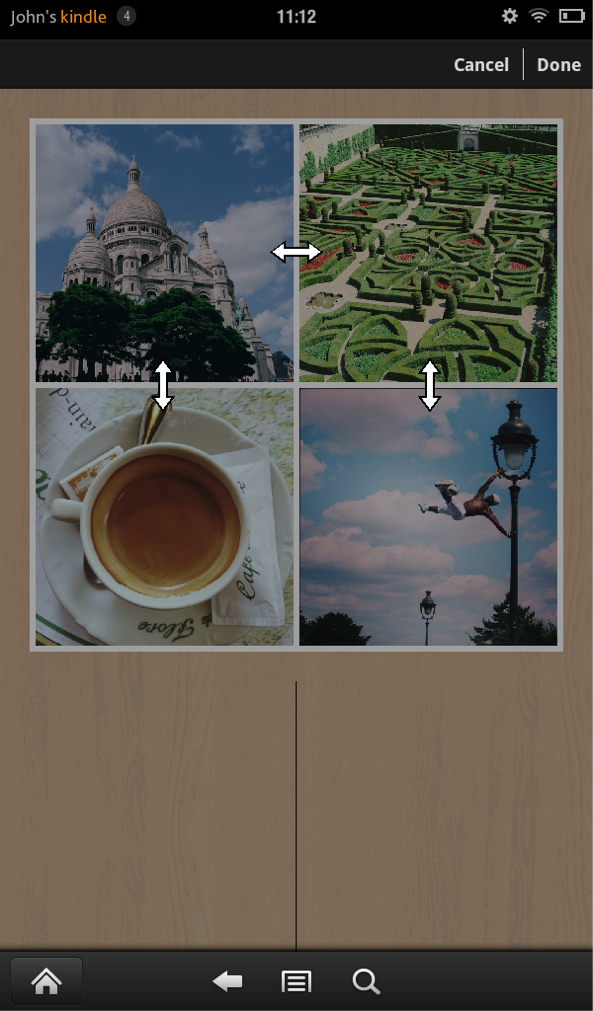 FEATURES:
61 layouts (one to nine photos in each layout).
Customize your layout by sliding interior horizontal and vertical lines.
Border controls galore! Create perfectly rounded inner and outer borders, and adjust the thickness and color. When rounded outside borders are turned on, you can select the background canvas color
Use photos saved on your Kindle Fire or snap a photo on the spot with your Kindle Fire camera.
Share photos via email, or upload directly to Facebook, Twitter, Tumblr or Flickr.
Pan, rotate, mirror and zoom individual photos.
Adjust images' brightness, contrast and color saturation.
Random Photo Selection: Tap the dice to randomly import photos saved to your device.
Normal, medium and large resolution export options.
If you have any questions or comments about this update or Diptic in general, please contact us via email, Facebook or Twitter!
Happy Diptic'ing!