Diptic Super 8
15 Sep 2015
We've added the ability to create video collages! You can now import any video from your photo library and add it to any frame, in any collage. Video, anywhere!
We also created a brand new layout collection — "Animated" — that includes a couple of dynamic layouts that let you create beautiful slideshow animations from either photos and/or video. They each come with unique customizations that'll you be sure to enjoy. Tap "Animated" on the layout screen to see what's up.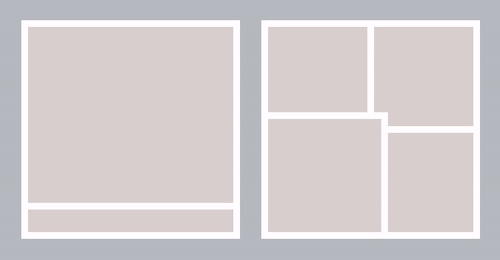 You can also add music to any of your video/animated diptics to jazz up your own mini video clips.

All for FREE with Diptic! We have a small watermark that's added to the new video outputs only and can be easily removed with a nominal in-app purchase.
We also have dusted up some of the app's crawlspaces… things should be a tiny bit spiffier.
Please reach out to us at support@dipticapp.com if you run into anything funky. Oh and if you have any suggestions for the new video features or anything else you'd like to see, we'd love to hear from you!