Diptic is now Available on Windows 8.1
06 May 2014
We're happy to announce that Diptic is now available on the Windows Store. This new version of Diptic is designed specifically for Windows 8.1 and incorporates many of the great features that our users have come to love.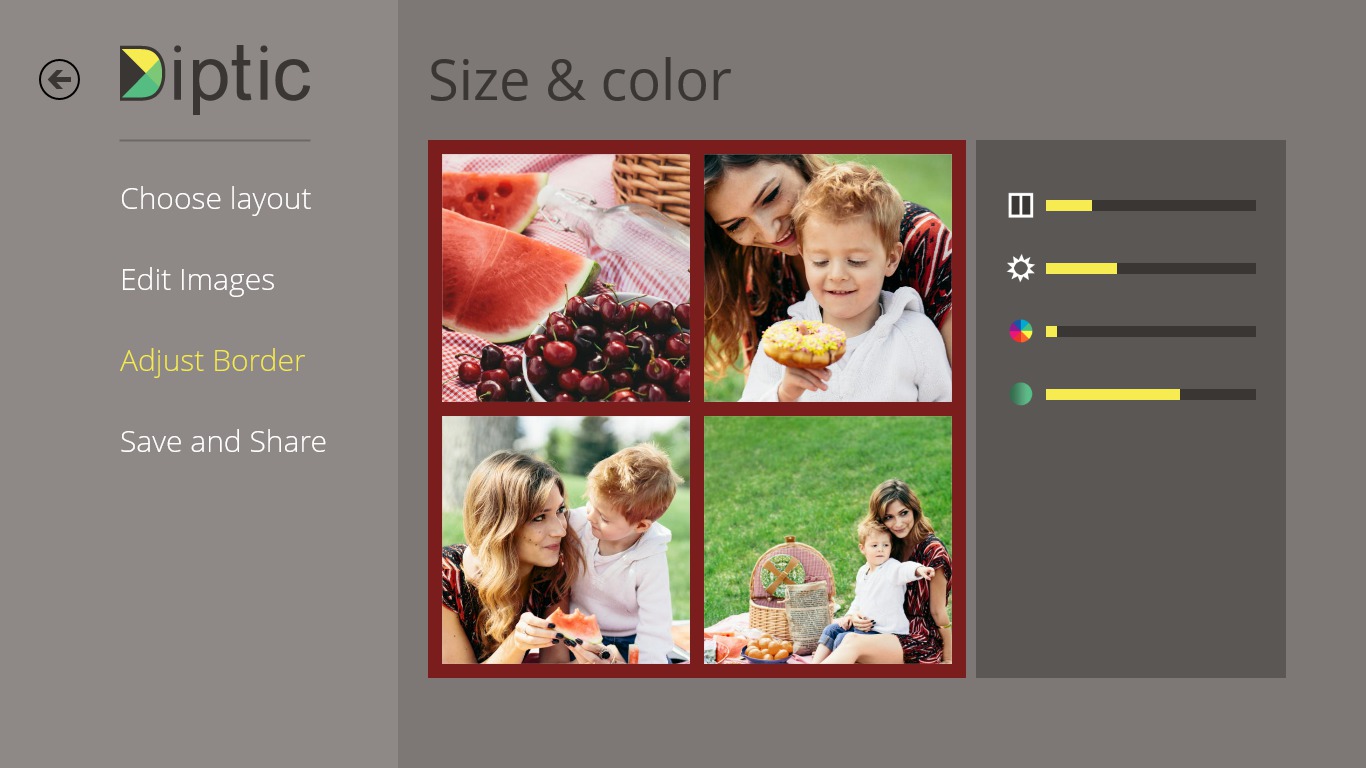 Diptic for Windows 8.1 is priced at $1.49, but is available for a free, one-day trial. Here are some of its key features:
75 layouts (combine up to nine photos in a layout)
Rotate, flip, zoom and mirror individual photos
Adjust each image's brightness, contrast, hue and color saturation
Adjust the border width and color
Save Diptics to your Pictures Library or send via email
Choose from three export sizes: 1632x1632, 2448x2448, 3264x3264
Happy collaging!