Diptic Pro Tip #1: Swapping Photos
18 Jan 2013
Did you know you can swap photos between frames? It's easy, and here's how you do it:
Tap the Diptic once with two fingers, one finger in each frame you want to swap. Voila! The two photos will change places.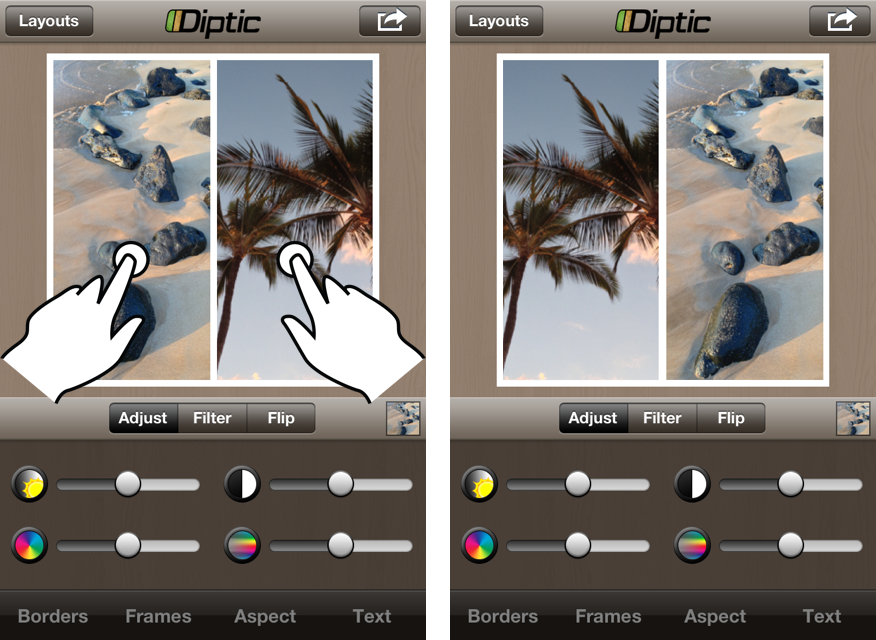 (You can swap photos at any time except when you're on the Text and Joints tabs.)
Stay tuned for more Diptic Pro Tips!