Introducing Diptic 6.1
21 Jan 2013
We are excited to bring you Diptic 6.1, an update that builds on and refines the features we added in Diptic 6.
Here's what you'll see in the new update:
• The return of inner frame sliders! Now you have the option to slide the entire vertical or horizontal inner line, as well as move individual joints along the line.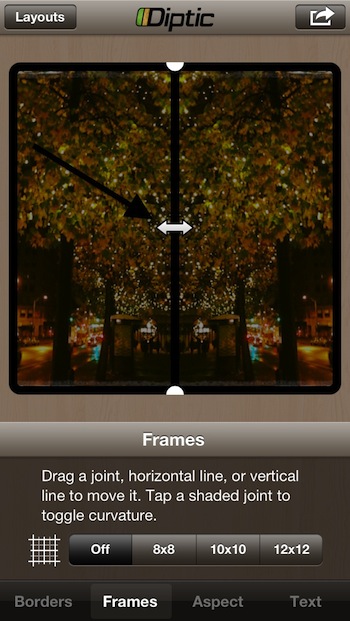 • If you export a Diptic with an empty frame, the blank frame is now white.
• Improved in-app help for that pesky "User Access Denied" message.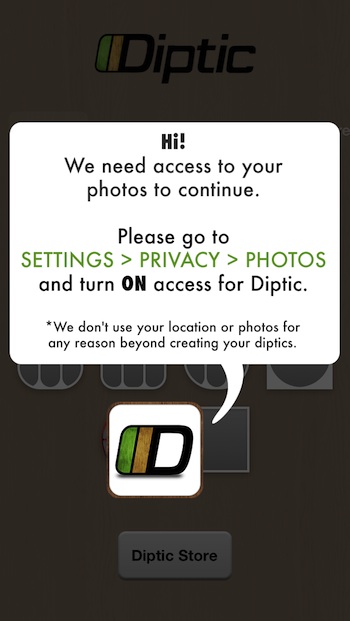 • Improved photo picker. We re-engineered it so you can scroll through your camera roll more quickly.
• The return of number values on border and color sliders.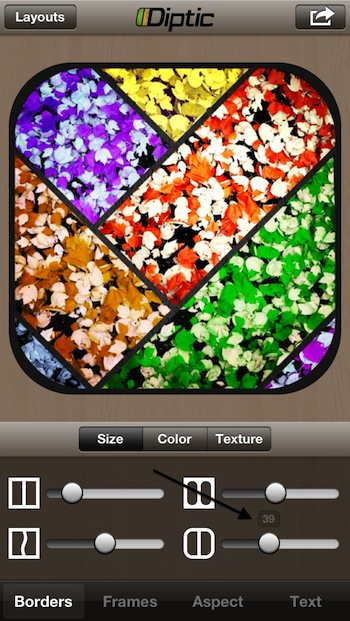 • Bug fixes. Less buggy. More fun.
If you have any questions or comments about this update or Diptic in general, please contact us via Facebook or Twitter, or email us at support@dipticapp.com. We're always looking for ways to improve Diptic and value your opinions.
Happy Diptic'ing!