Diptic 5! More Layouts, More Features, More Fun!
31 Jan 2012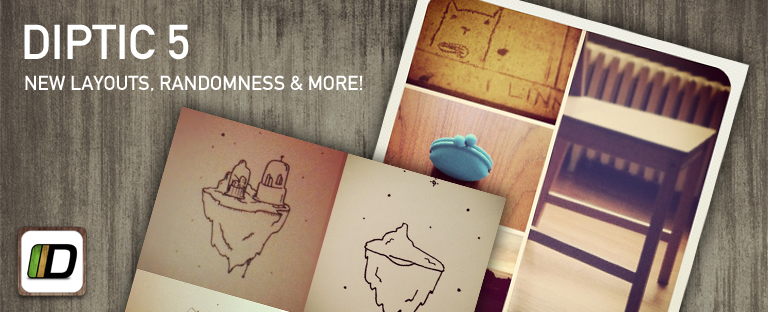 We're excited to announce the release of Diptic Version 5 for iOS! This update includes new features requested by our customers, as well as a few ideas we had up our sleeve. Yep, we're sneaky like that! We hope you enjoy this update and continue to use Diptic to share the stories and memories that make up your life.
Major Updates:
Random Photo Selection: Ever have Diptic-block? Well, we have a feature for you! This feature randomly pulls photos from your album to create the Diptic. Check it out and see what kind of random masterpieces you can create!
Random Layout Selection: Similar to random photo selection, this feature randomly selects a layout for you (just in case you're ever really indecisive).
New layouts:

Five Frame Layouts: You can now combine up to five photos in a Diptic! Party on, Wayne.
Single Photo Frame: Now you have the option of uploading just one picture. You know, so you can give your photo some alone time…
Now there are 52 layouts to choose from!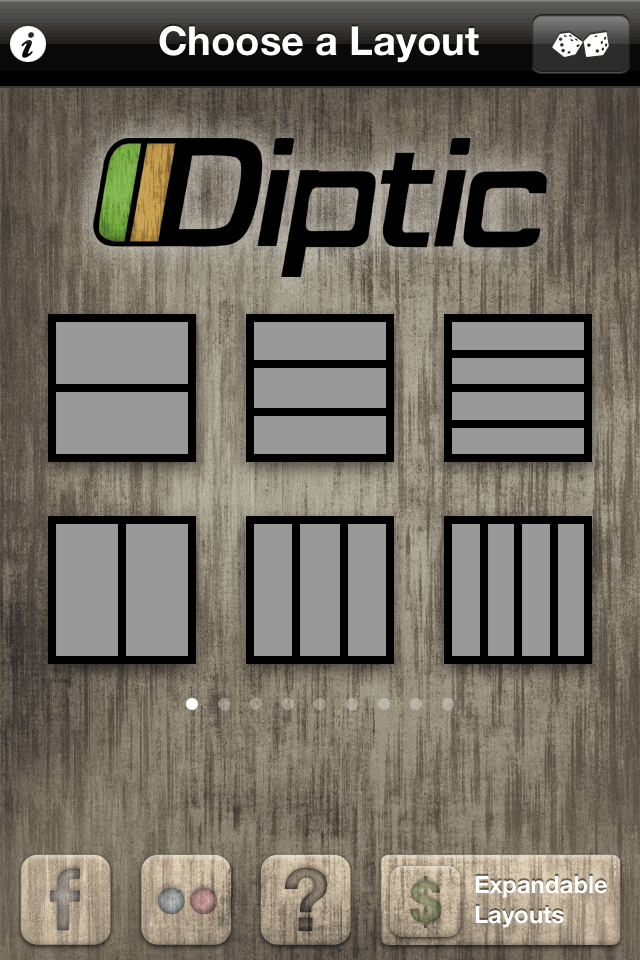 Not quite as major but still awesome:
Cleaner export UI (we had to make sharing nicer)
Chinese translation (hooray!)
Improved help messaging (making things easier)
Enjoy! And don't forget to share your creations with us on Flickr, Facebook or Twitter!