Mac App Store — Best of 2012
13 Dec 2012
We're excited to announce that Diptic for Mac was selected for inclusion in the Mac App Store Best of 2012.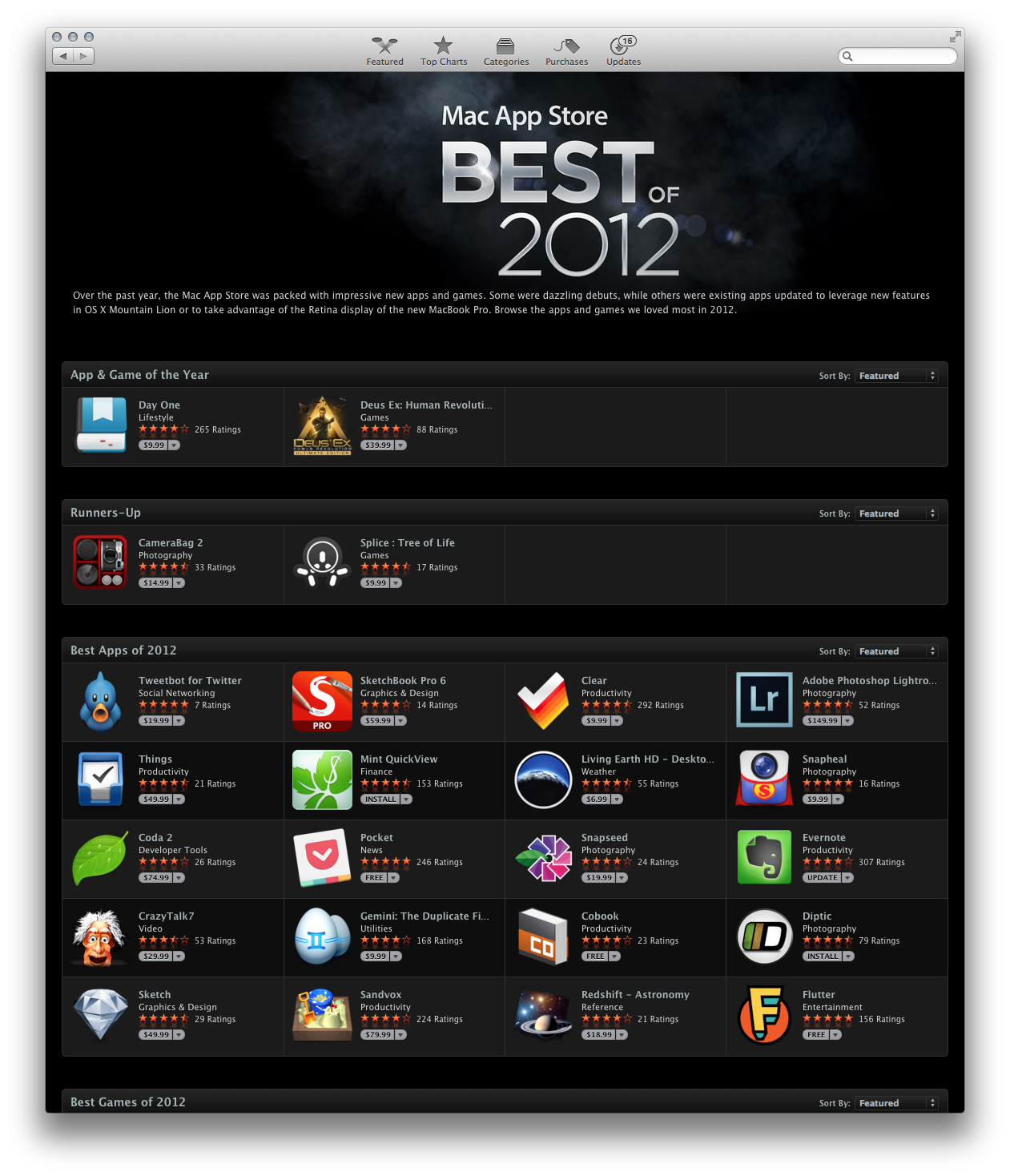 "Over the past year, the Mac App Store was packed with impressive new apps and games. Some were dazzling debuts, while others were existing apps updated to leverage new features in OS X Mountain Lion or to take advantage of the Retina display of the new MacBook Pro. Browse the apps and games we loved most in 2012," Apple's editors wrote.
Check out all the apps in the Mac App Store Best Of 2012 list!