Introducing Diptic 6.3
07 May 2013
We are excited to bring you Diptic 6.3, an update that provides new features and enhancements to improve your Diptic experience. Here's what you get with the update:
You can now import photos directly from Instagram. Hooray!

By popular request, you can now pick the background color when you have outside rounded borders turned on. After importing picture into the frames, tap the frame to pull up a menu that reads: Size, Color, Texture, Canvas. Tap Canvas to customize your background color.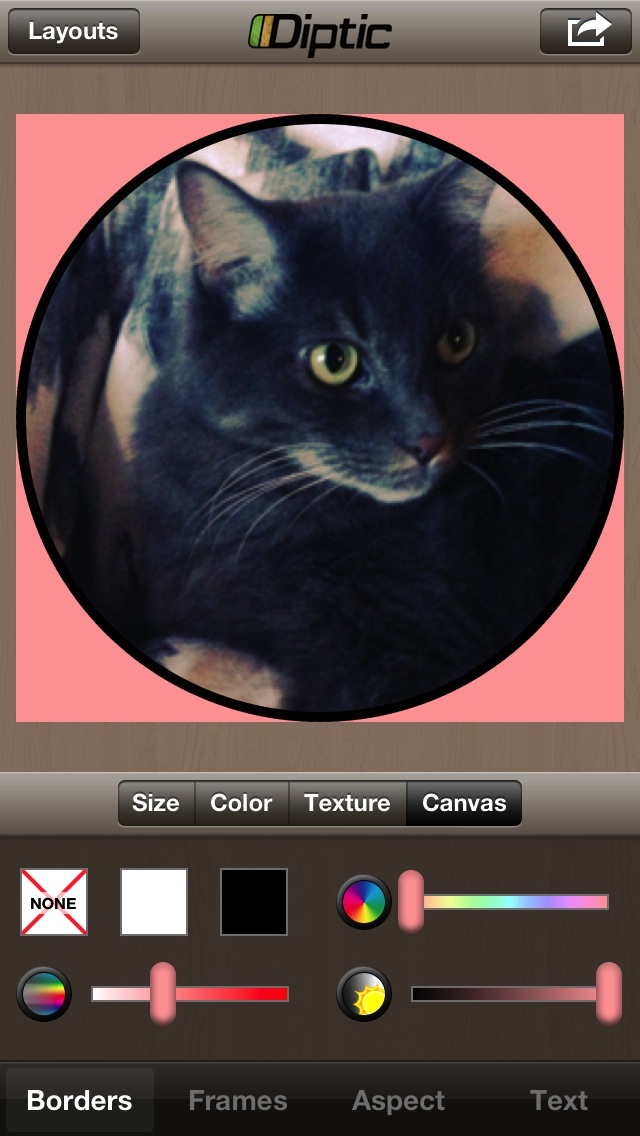 14 new layouts, which brings our total amount of free layouts to 179.

You can now export your Diptics to Sincerely from your iPad.

Bug fixes and user experience enhancements.
If you have any questions or comments about this update or Diptic in general, please contact us via Facebook or Twitter, or email us at support@dipticapp.com.
Happy Diptic'ing!