Diptic Pro Tip #3: Starting Over
01 Feb 2013
Sometimes you need a fresh start. You may want a completely blank canvas or simply to remove a thing or two. We've got your back on this one, and starting over in Diptic couldn't be easier.
Just give your device a quick shake to prompt a message that asks which settings you would like to clear. Check them all to clear all settings, or individually select which items you would like to reset. Note: You can shake to clear on every screen except Layout Selection.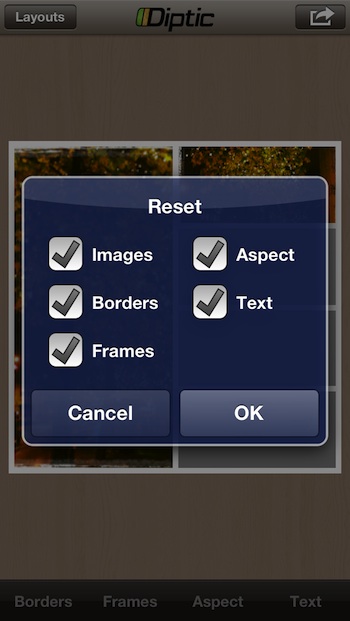 If only getting your kids to take out the garbage could be that easy...