Diptic is the App Store App of the Week
11 Jul 2012
They say the best things in life are free. Right now that is actually true because Diptic is currently available for FREE as the App Store App of the Week. Diptic will return to its normal price of $.99 once the promotion ends on July 19.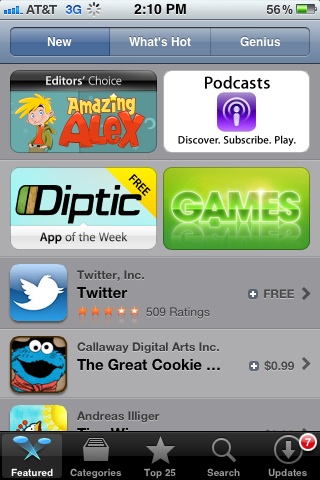 If you haven't already downloaded Diptic, now is the perfect time to try it out!
And don't forget to connect with us on Facebook, Twitter, Flickr and Instagram (@dipticapp)!